LIVE: Ex-coach urges Novak to 'make changes'
By WWOS staff 14 Jan 2022 22:14
Novak Djokovic's former coach Boris Becker has repeated his call for the world No.1 to get vaccinated, saying the Australian Open saga may set a precedent for other Grand Slams across the globe.
Speaking to Eurosport Germany, Becker, who coached Djokovic between 2013 and 2016, said things will only get tougher for the Serbian star in light of the Australian government's decision to revoke his visa for a second time.
"I don't think it will get easier for him," Becker said.
"The French Open and Wimbledon are looking very closely at the situation in Australia.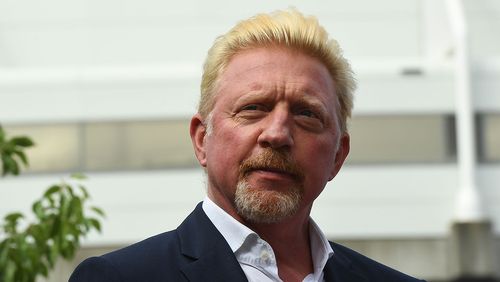 "If he wants to continue to focus on tennis, he has to make some changes. Therefore, my opinion would be: Novak, try to realise that it will be easier for you if you are vaccinated. Whether he will do that, I don't know."
In a separate interview last week, Becker labelled Djokovic's decision to remain unvaccinated "a big mistake… one that threatens what remains of his career and his chance to cement himself as the greatest player of all time."
During his chat with Eurosport, the German tennis great, who won Wimbledon at the age of 17, said the whole process has been less than desirable, highlighting the role of Australian government officials and Tennis Australia.
"I am not someone who points fingers at people, but they are not entirely innocent in the disaster around Novak Djokovic," he said.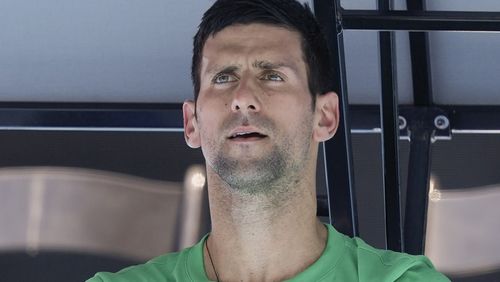 "But he has to pay the bill all by himself. I hope the international media here will take a close look at who is responsible for all the mistakes."
Becker, who counts Djokovic as a close friend, said just because Djokovic doesn't hold the same views on vaccination as others, doesn't make him a "bad person".
"If you don't get vaccinated, it doesn't automatically make you a bad person," he said. "I got vaccinated and boosted, but I'm in my fifties.
"There are many people who share Novak's view, rely on their strong immune system and perhaps have a different view of the world. As a democratic society, we should also allow these other opinions."
By WWOS staff 14 Jan 2022 21:18
Good morning and welcome to Wide World of Sports' coverage of the summer of tennis. There's plenty of action around once again today, with play at both the Sydney and Adelaide tournaments.
If you'd like to catch up on everything that happened yesterday, and there was plenty of drama both on and off the court, you can click here.
Obviously we'll have a strong focus on the predicament facing Novak Djokovic and his visa problems.
As his lawyers file an appeal to keep the world No.1 in Australia long enough to defend his Australian Open title, the star's doctor has taken a swipe at the Australian government over the call to revoke his visa for a second time.
Dr Igor Cetojevic, a Bosnian-born Serb who lives in Cyprus who is widely credited with helping Djokovic to the top of his game by implementing a strict diet, called out the Australian government for being worried about the risk a "super healthy" Djokovic posed.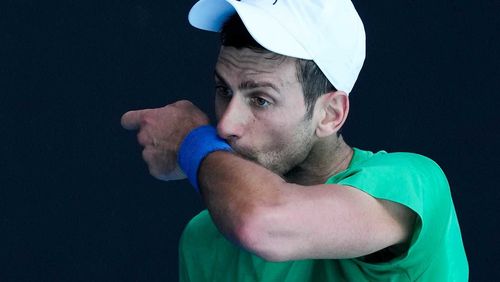 "It's absurd that somebody who has optimal health is a threat to the health of the public," Dr Igor Cetojevic, told AFP.
"How can a super healthy guy be a threat for the Australian Open," the 60-year-old doctor said, laughing out loud.
"It's all politics, it starts with politics, not anything else," said Cetojevic, who describes himself as a qualified medical doctor who uses energetical medicine, Chinese medicine and a holistic approach to healing.
The doctor claimed Djokovic had every right to be hesitant about getting the vaccine and that his performance would "definitely" be harmed if he was to be vaccinated.
"These so-called vaccines are, in fact, experimental products that have not been clinically proven.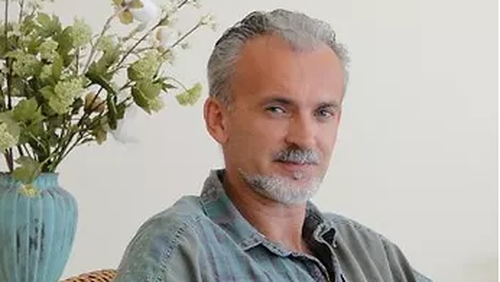 "I'm seeing patients these days, ordinary people who followed the recommendation to be injected, who are now facing major health issues.
"The whole idea is to provoke the body's immune system, but... we are all different. Some people have different reactions.
"If you have the best car for Formula One and you put the wrong petrol inside, what will happen?" the doctor added.
"He respects himself, he is aware and a smart person and he learns from his mistakes and he also from good choices. Luckily, meeting me 10 years ago, his life changed."